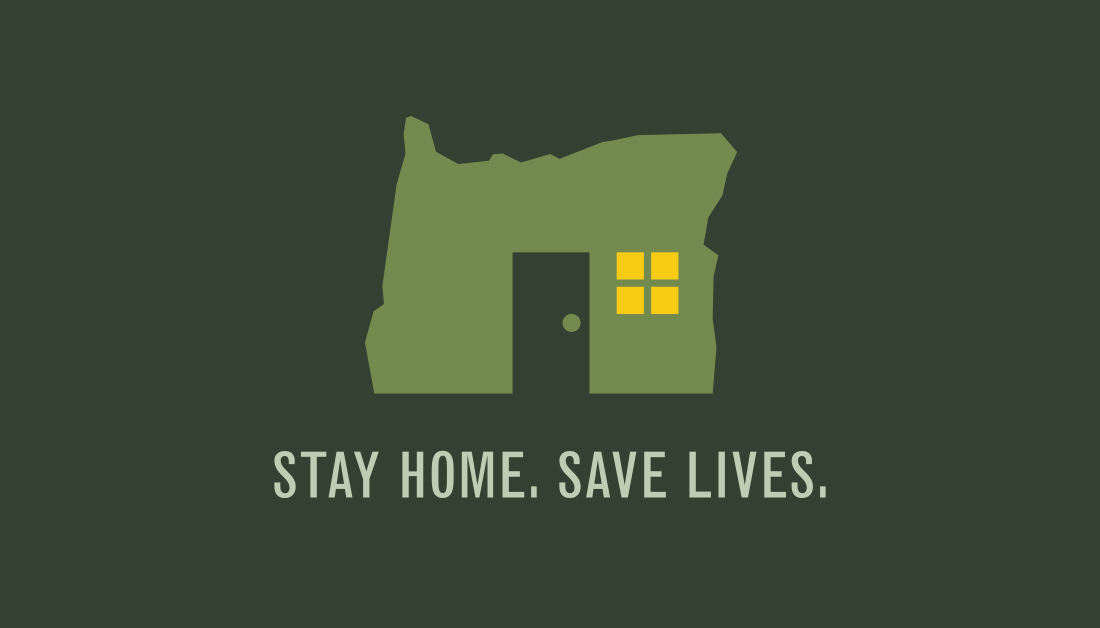 Last week, Governor Kate Brown issued an order for Oregonians to stay home to slow down the spread of coronavirus (COVID-19). And it's already having a positive effect. This week, health researchers concluded that social distancing here in Oregon is slowing the spread of coronavirus. If we continue our social distancing efforts, we'll be able to continue providing the care that Oregonians with coronavirus need.
Why we all need to stay at home

You may not show any symptoms for two weeks if you have COVID-19. But you could still easily spread it to others. Because it will take at least a year to create a coronavirus vaccine, we all need to slow down how quickly it's spreading so that anyone who catches it can receive the care they need.
The best way to do that is for all of us to stay at home as much as we can. If you must go outside, take extra care to stay at least six feet apart from anyone that you don't live with—even if you don't feel sick.
When should I go out?

The State of Oregon has a list of activities that you're allowed to go outside for. Remember, you should keep at least six feet away from anyone who you don't live with, including close family members that live in another home. Generally, you should only go out for:
Necessities like groceries, take-out food, and health care needs
Exercise such as walking, running, or biking in your neighborhood
Essential travel for your job where you cannot perform the work from home
Which businesses should be closed?

Certain types of businesses are required to close because it's impossible to maintain social distance. You can take a quiz that has a complete list of businesses that need to be closed.
More information about this order in Spanish, Russian, Chinese, Vietnamese, and Somali.