Board of Directors
Board of Directors
Board of Directors
Health Share of Oregon is governed by a Board of Directors that includes individuals from our eleven founding member organizations—including health systems, health plans, counties, and social service agencies serving OHP members in Clackamas, Multnomah, and Washington Counties—the community at large, physical, behavioral, and oral health providers, and a member of our community advisory council.
Health Share of Oregon Board of Directors recognizes the importance of board diversity to enhance our company culture, performance, and social impact and are looking for new board members. We are currently recruiting for a diverse leader.
BIPOC and Latinx community members are encouraged to apply.
Please email completed applications to Karla Tupper at board@healthshareoregon.org
November 15, 2023 | Board of Directors (Agenda)
October 18, 2023 | Board of Directors Meeting (Agenda)
September 19, 2023 | Board of Directors Meeting (Agenda)
July 19, 2023 | Board of Directors Meeting (Agenda)
June 21, 2023 | Board of Directors Meeting (Agenda)
April 19, 2023 | Board of Directors Meeting (Agenda)
February 15, 2023 | Board of Directors Meeting (Agenda)
January 18, 2023 | Board of Directors Meeting (Agenda)
October 2023 | Board of Directors Meeting (Minutes)
September 2023 | Board of Directors Meeting (Minutes)
July 2023 | Board of Directors Meeting (Minutes)
June 2023 | Board of Directors Meeting (Minutes)
May 2023 | Board of Directors Meeting (Minutes)
April 2023 | Board of Directors Meeting (Minutes)
March 2023 | Board of Directors Meeting (Minutes)
February 2023 | Board of Directors Meeting (Minutes)
January 2023 | Board of Directors Meeting (Minutes)
Public Engagement Board meetings are held when the Board makes substantive decisions. These meetings are open to the public and include public comment. All meetings of the Board are documented by meeting minutes that will be posted on this webpage upon approval by the Board.
If you have questions about a Board meeting, would like to request accommodation, or would like to provide public comment please contact Karla Tupper.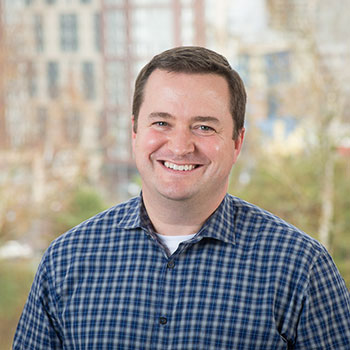 R.J. Gillespie, MD, MHPE
The Children's Clinic
Board Chair
R.J. Gillespie is a pediatrician with The Children's Clinic in Portland. He attended medical school at Oregon Health & Sciences University, and completed his residency and chief residency at Rush Children's Hospital in Chicago, Illinois, in 2001. He earned a master of health professions education from University of Illinois at Chicago in 2007.
R.J. has worked on a variety of statewide quality improvement initiatives, including as the chair of the Oregon Pediatric Society's QI Committee, the medical director of quality improvement for the Children's Health Alliance, and medical director of the Oregon Pediatric Improvement Partnership. He has advised the American Academy of Pediatrics through the Medical Home for Children Exposed to Violence Project Advisory Committee, Resilience Project, and the National Screening Initiative and STAR Center for Screening in Practice. His current passion is studying parental adverse childhood experiences and their effects on early child development. He recently published his findings in the Journal of Child and Adolescent Trauma and in Pediatrics.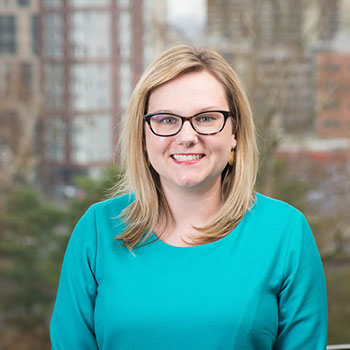 Christa Shively
Providence Health Plan
Board Secretary
Christa Shively is the senior director of quality and medical practice integration at Providence Health Plan, based in Beaverton, Oregon. She manages Providence's Medicare Advantage Stars program, NCQA accreditation, and Medicaid CCO quality and performance in the Quality Rating System for qualified health plans in the health insurance marketplaces.
Prior to joining Providence, Christa worked for 10 years in health policy, focusing on coverage expansion and Medicare payment policy. As director of federal regulatory affairs for Providence Health & Services, she led national engagement and advocacy on new alternative payment models and MACRA.
Christa is a native Oregonian and graduated from the University of Oregon Clark Honors College in 2004.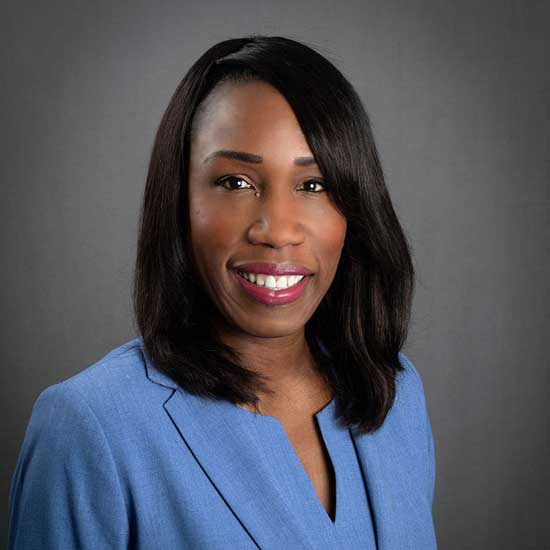 Camille Applin-Jones
Kaiser Foundation Health Plan of the Northwest
Camille brings 25 years of experience in health care delivery, operations, and leadership to her current role as vice president of Ambulatory Care and Clinical Services for Kaiser Permanente in Portland, Oregon. Previously she was regional nurse executive and managing director for The Permanente Medical Group in Northern California. She has held many other leadership roles, including medical group administrator at Kaiser Permanente in Santa Rosa, CA, where she was responsible for all ambulatory care operations and services.
A registered nurse, Camille began her nursing education and professional career in the U.S. Army, where she completed training with honors at Fort Lewis, WA, Madigan Army Medical Center; and the Academy of Health Sciences at Fort Sam Houston in Texas. She is a graduate of the University of Phoenix and received an MBA from Frederick Taylor University. Camille is currently attending the Executive Leadership Program at Harvard University.
Married with three children, Camille enjoys spending time with family and friends, exploring the outdoors, attending group exercise classes, and practicing various forms of art. Current community involvement includes City of Portland Economic Recovery Council and Board member, Health Share of Oregon.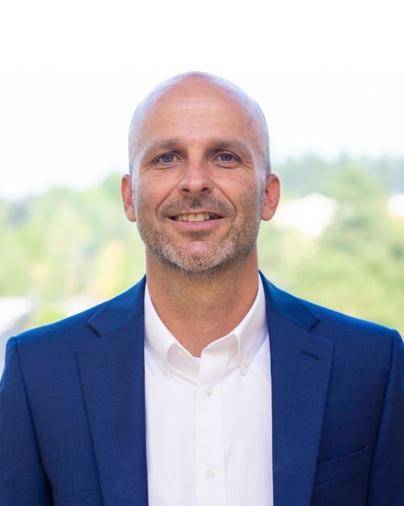 Kyle King
Vice Chair of the Board
Adventist Medical Center
Kyle King has been involved in health care leader for more than 16 years. Joining Adventist Health Portland in 2011, he has worked in a number of leadership roles. Most recently, he has overseen operations and market development at Adventist Health Portland. In this role he has been responsible for program growth and development with our OHSU partners as well as service-line development and COVID-19 efforts. He has been highly successful in building physician relationships and service lines to improve the financial viability of partnership.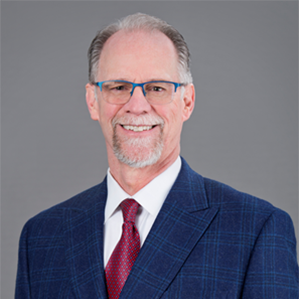 Jeff Conklin
OHSU Health
Jeff Conklin serves as SVP and Chief Payor Strategy Officer for OHSU Health. He has executive leadership responsibilities for payor strategy, managed care contracting, and the Office of Health Services which provides administrative services to value-based networks including OHSU Health IDS, the system's Medicaid entity under contract to Health Share of Oregon, and Tuality Health Plan Services, a clinically integrated network. He is responsible for setting and implementing strategies to align with payors and employers by building and operating networks and managed care arrangements in support of the quadruple aim (i.e., improving health outcomes and patient and provider experience while reducing costs).
Before joining OHSU in 2019, Jeff served as senior vice president and Payor & Network Strategies Executive at Adventist Health for more than 10 years. Adventist Health has hospitals, physicians and health services in California, Oregon, Washington and Hawaii. He is a health care executive with extensive experience in senior leadership roles for health systems, hospitals, physician groups and management services organizations.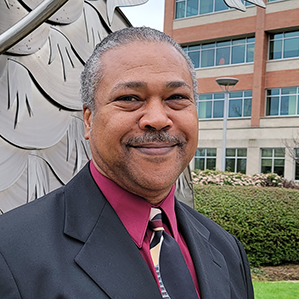 Rod Cook
Clackamas County Health, Housing, & Human Services
Rod Cook has been with Clackamas County for 25 years. Before his time with the county, Rod was the Executive Director of Yaun Youth Care Centers in Portland. Starting in 1996, Rod led the Clackamas County Children, Family & Community Connections division as Director until he was appointed Health, Housing & Human Service's Deputy Director in 2019.
Recently appointed Director of Health, Housing & Human Services, Rod has worked to make the department efficient and responsive to both internal and external stakeholders. He has also focused on leading a cultural change within the department to align with the One County approach that seeks internal collaboration and providing quality services for the public of Clackamas County.
Having played a significant role in developing the Clackamas Youth Gang Task Force, Local PreventNet School-Based System, Clackamas Family Justice Center, Clackamas Early Learning Hub, Leaders for Equity & Inclusion Council, and serving in leadership positions at both the State and National level, Rod has the respect and admiration of external stakeholders and colleagues throughout the entire country.
Rod brings a wealth of experience, knowledge and the passion to support the Healthshare Board move forward in accomplishing its strategic goals and objectives.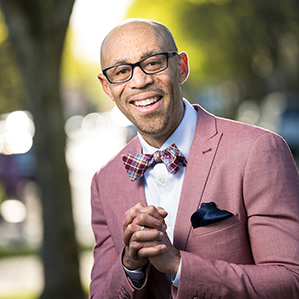 Keith Dempsey
Mental Health Clinician and Consultant
Dr. Keith Dempsey earned a PhD in Counselor Education & Supervision from Oregon State University (OSU) in 2009. He is the former Department Associate Dean of the Graduate School of Counseling at George Fox University. He is the first African American to receive tenure at the Institution. He has conducted national presentations regarding counseling issues and the plight of Black men. He is the past President of the Western Association for Counselor Education and Supervision (WACES).
Dr. Dempsey has 20+ years of professional experience in the helping field. He served as a multi-systemic therapist at Self Enhancement Inc. He was also a clinical social worker at the Casey Family Programs. He later went on to develop substantial programs at the African American Health Coalition (AAHC) designed to combat physical and mental health disparities. He currently operates a private practice in Portland and conducts individual, couple & family therapy.
Dr. Dempsey has provided substantial volunteerism with organizations such as The Salvation Army, MacLaren Youth Correctional Facility and The Prospective Gents Organization. As a lifetime member of Kappa Alpha Psi Fraternity Inc., he coordinated the Kappa League youth program. The program provided mentoring for young men from 3rd grade throughout High School. He currently partners with Northeast Fellowship Community Church, providing monthly discussions about the power of mental health in the Black community.
Dr. Dempsey's accomplishments have not gone un-noticed. He received the Outstanding Service Award from the Oregon Youth Authority; Alpha Kappa Alpha Emerald Award for excellence in education; Portland Community College Social Justice Comrade Award; WACES outstanding leadership award; Martin Luther King Jr. lifetime achievement award; Most recently, Oregon State University Black Achievement Award.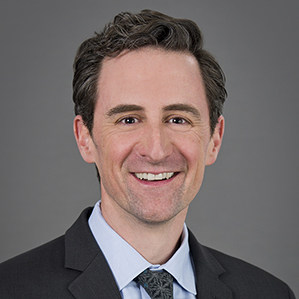 Joe Hardman, MD
Tuality Healthcare
Dr. Joe Hardman is a general internist who has been practicing at OHSU for nearly 10 years. His primary clinical focus is outpatient primary care internal medicine. He has also worked on the inpatient teaching service at OHSU. Dr. Hardman received his medical degree from UC San Diego School of Medicine, and completed his residency and chief residency at Beth Israel Deaconess Medical Center in Boston, Massachusetts. He enjoys hiking, cooking, music, photography, and spending time with his wife and two children.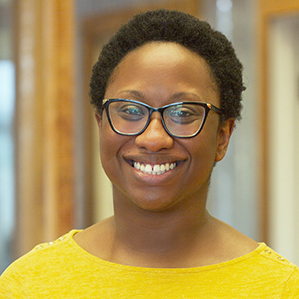 Katrina Holland
Katrina is a visionary who believes Oregon can be a place where all who live here can exist and THRIVE. She serves as Executive Director of JOIN, a homeless service agency dedicated to supporting community members secure permanent housing and attain stability. Katrina is deeply engaged in volunteer efforts to empower community members to make Oregon equitable for all. She's been involved in many housing and community initiatives, including the nation's first Preference Policy aimed at returning the Black community to their historic roots in North and Northeast Portland; Portland's Relocation Assistance policy aimed at compensating renters' who have been unjustly removed from their home; the nation's first Statewide Rent Control policy; Portland Metro's Supportive Housing Services measure that will generate several billion dollars over 10-years to help end Portland's homeless crisis; Oregon's COVID-focused Eviction Moratorium and Landlord Compensation Fund. She serves as Co-Chair of the Board of Here Together, a member of the A Home For Everyone Coordinating Board in Multnomah County, Katrina has her Bachelor's Degree from Portland State University in Community Development: Housing & Economic Development with an emphasis on Race, Policy, and Communications. Katrina is a mother of two children, Gabriella and Gavin, a keyboardist and singer. In her spare time, she enjoys listening to music, singing, playing piano, watching Marvel movies, and roughhousing with her babies!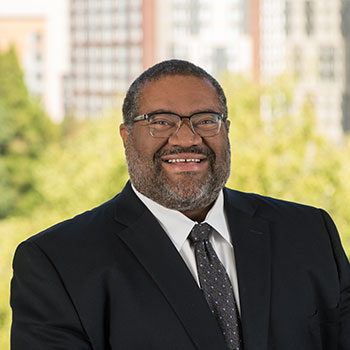 Eric Hunter
CareOregon
Eric Hunter is the CEO of CareOregon. With more than 20 years of leadership experience in the health care field, he brings deep knowledge of Medicaid policy, commercial plans, and the integration of medical and behavioral health care. Eric served most recently as the chief operating officer of Boston Medical Center Healthnet Plan. Previous roles include CEO of ValueOptions Behavioral Health in both Texas and Illinois, and CEO of Heartland Health Plan in Oklahoma. He also served as COO of Managed Health Services at Centene in Indiana and as COO of Total Carolina Care in South Carolina.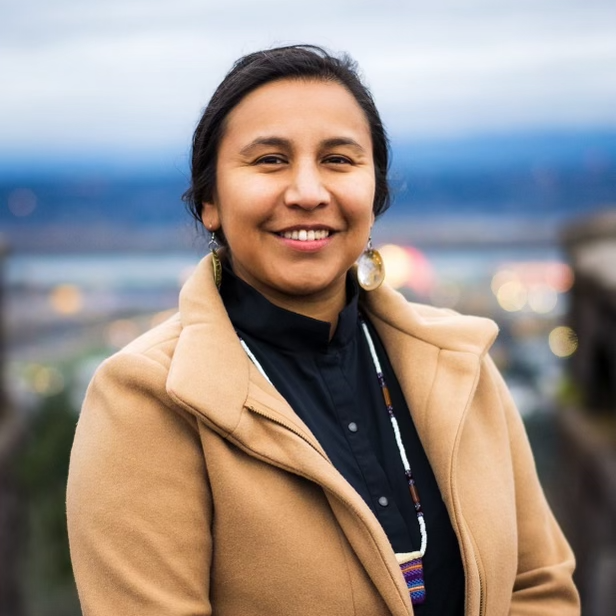 Candice Jimenez
Candice is Chief of Staff at the Northwest Portland Area Indian Health Board (NPAIHB), where she has supported tribal health research and policy efforts since 2013. She has a Master of Public Health degree and a strong background in data analysis, cultural responsiveness, and public health. Candice supports Northwest Tribes in their advocacy, policy research, analysis, and innovation on various health and wellness topics, including behavioral health, maternal child health, and Medicaid/CHIP.
Candice's mission is to honor tribal sovereignty and center health equity for all people, by collaborating across land, language, culture, access, and ability. She is guided by the values of being locally rooted and community minded, as a tribal citizen of the Confederated Tribes of Warm Springs and a fellow community member. Candice strives to nurture healing through a community of care, where people's stories and lived experiences are heard, known, and accounted for. She is passionate about serving Northwest Tribes with health policy leadership and advocacy.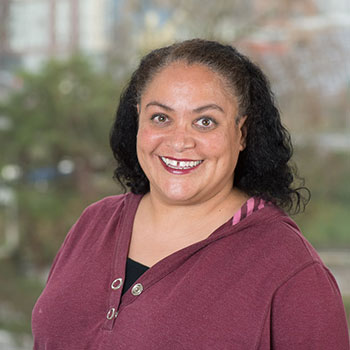 Abigail Lawrence
Community Advisory Council
Abigail Jessie Lawrence serves on Health Share's Community Advisory Council, where she acts as the liaison to the board. She is also currently an OHP member. Abigail got involved with the Community Advisory Council after North by Northeast Community Health Center saved her life. She started working with their Patient Wellness Council because she wants to make sure everyone knows about and utilizes the health care and preventative measures that are available to them.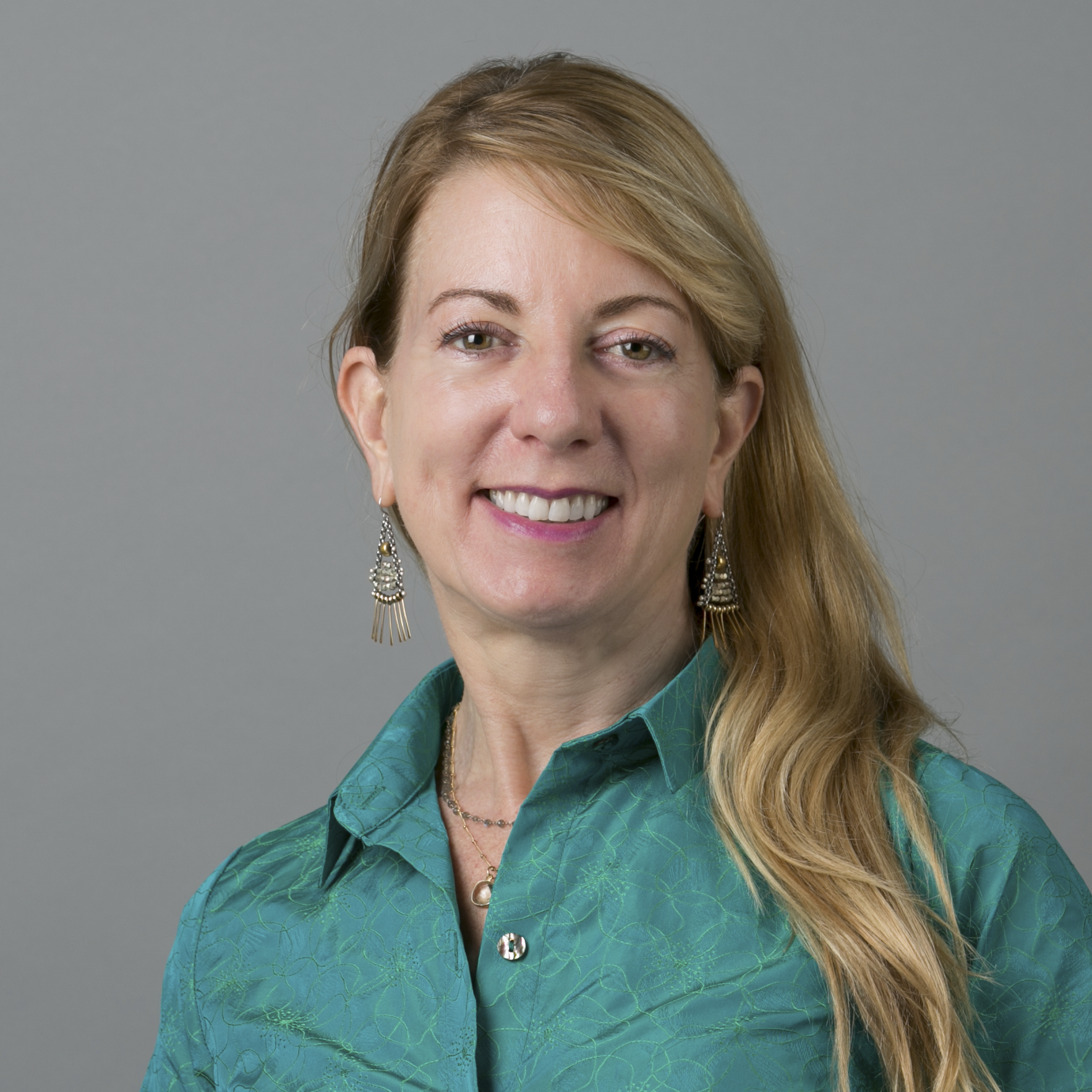 Wendy Lear
Multnomah County
Wendy Lear, the current Deputy Director of the Multnomah County Health Department, has devoted over three decades to public service. During her 28-year tenure at the County, she has held several positions including acting Health Department Director in 2017. Her career and volunteer work have been driven by a connection to an organization's mission and values. Prior to joining the County, Wendy worked at Outside In, an organization serving homeless youth.
Wendy has played a role in the early strategy, planning and management of coordinated care organizations and managed care in the region. Her contributions include helping shape the TriCounty Medicaid Collaborative, the precursor to Health Share of Oregon. She was the Financial Manager for the Medicaid insurance pilot covering children, back when Multnomah County was the Medicaid insurance plan for physical, behavioral and oral health, all of which incrementally transitioned to CareOregon.
Wendy is passionate about the Health Department's mission to promote health equity, safeguard the most vulnerable, and promote well-being for all. She finds fulfillment in supporting the Health Department's critical services behind the scenes. She has been recognized for her dedication to cultivating a diverse and thriving workplace that prioritizes safety, trust, and belonging. She brings these values and a commitment to promoting equity to her service on the Health Share board.
Ms. Lear graduated from Evergreen State College in Washington. She has lived and worked up and down the west coast, but considers Portland home. She is recently married and has a college-aged son living in San Francisco.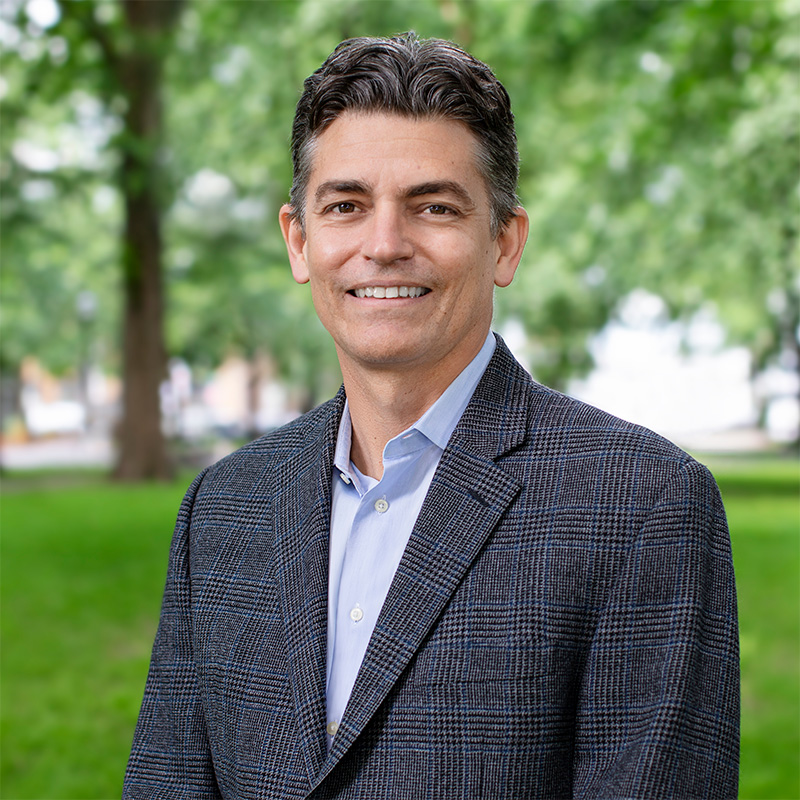 Andrew Mendenhall, M.D., DABPM, DABFM, FASAM
Central City Concern
As President and CEO, Dr. Andy Mendenhall oversees all aspects of CCC.
Andy joined CCC in 2017 as Senior Medical Director for Substance Use Disorder Services (SUDS) and became Chief Medical Officer (CMO) in 2018. During his tenure, Andy has elevated and diversified CCC's service level to offer a broad array of evidence-based practices to match client needs. As CMO, Andy brought oversight and responsibility for the agency's medical and clinical services, provided leadership to staff, helped set the agency's strategic direction, promoted ethical and quality care and led CCC through the COVID-19 pandemic. He became President and CEO in July 2022.
Andy is Board Certified in Addiction Medicine and Family Medicine. He graduated from the University of Portland and trained as a medical student and resident family physician at OHSU. He worked at Providence Health Systems and CleanSlate Centers, and co-founded an outpatient integrated treatment program called HealthWorks NW, which was acquired by Hazelden Betty Ford in 2012. Andy's heart has always been anchored in service work to the most vulnerable and simultaneously resilient members of the Portland metropolitan region.
Andy's favorite part of his role at CCC is supporting leaders to center, evolve and scale our services to best support the needs of the clients.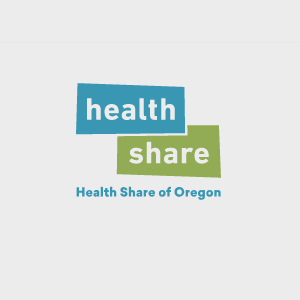 Nick Kashey
Legacy Health
Bio coming soon.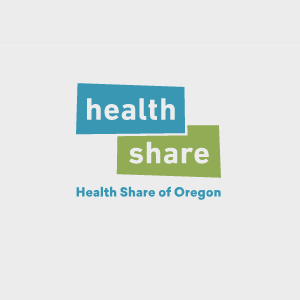 Bettyna Rosales
Virginia Garcia Clinic
Bettyna works for Lifeworks Northwest as a Behavioral Health Provider in Integrated Services with Virginia Garcia Clinic. Most of her work is focused with the Hispanic community in Cornelius, OR. She used to work as a Mental Health Provider for Child and Family Program in Lifeworks Northwest and Mental Health services for children and adults in Behavioral Health Partners in Puerto Rico. She also provided Mental Health and Evaluation services in Corrections Administration in Puerto Rico (Parole, probation and prison systems) and Corrections Program in Mexico (Prison systems).
Bettyna has a PsyD degree in Clinical Psychology and a master's degree in Systemic Family Therapy.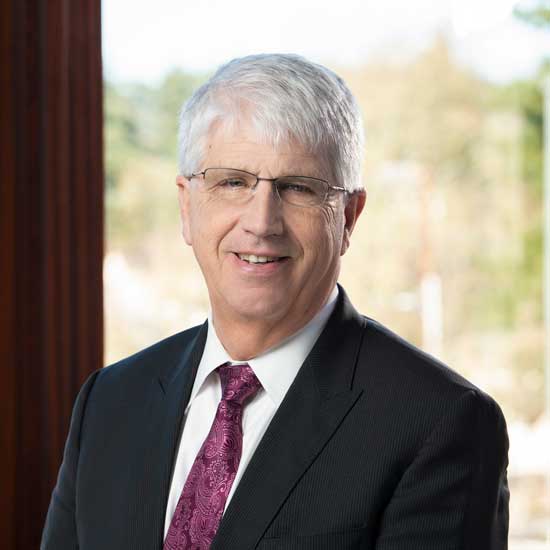 Bob Stewart
Gladstone School District
Bob Stewart has worked in education for several decades and is currently the Gladstone School District superintendent. He has worked in the Gladstone School District since 1980 and became superintendent in 1999.

Bob is a graduate of Warner Pacific University and completed his Masters of Public Administration at Portland State University.

Bob has served in several leadership capacities. In addition to being a member of the Health Share of Oregon Board of Directors, he is a former member of the Clackamas County Commission for Children and Families, a former trustee and chair of the Warner Pacific University Board of Directors, and a current CareOregon board member. He is also a member of Gladstone Education Foundation Board, a member of the Oregon Educators Benefit Board (OEBB) and a member and past president of the Gladstone/Oak Grove Rotary Club. Bob has also served as the President of the Oregon Association of School Executives (public school superintendents).

Bob has been married to his wife, Diana, since 1973. They have five children and nine grandchildren.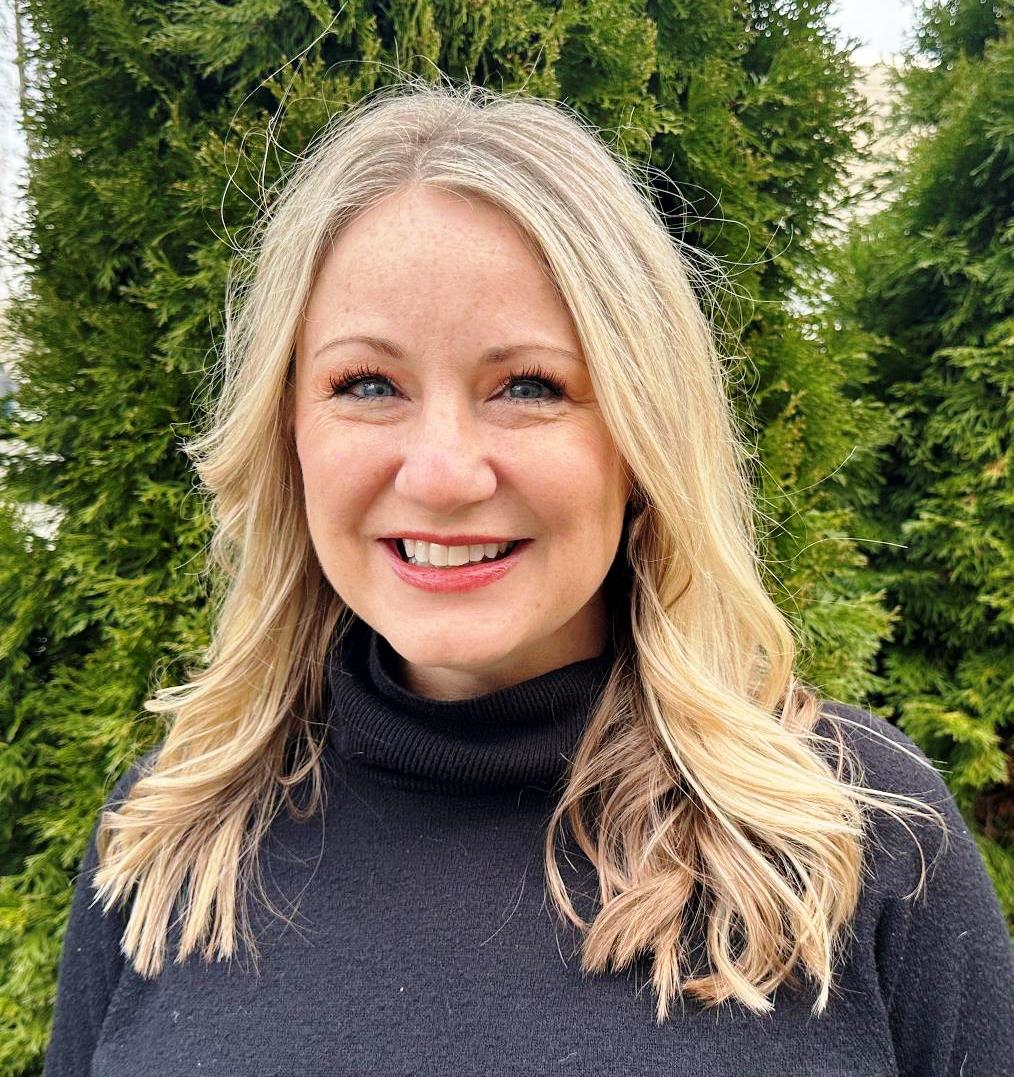 Mjere Simantel
Washington County
Mjere ("MĒR-ruh") Simantel is the director of Washington County Department of Health and Human Services. Prior roles at the county include serving as the department's assistant director as well as the supervisor for Washington County Disability, Aging and Veteran Services.
Before joining Washington County in January 2017, Mjere spent nearly eight years at Willamette View, a continuing care retirement community located in Portland, ultimately serving in the role of health care services administrator. She also spent several years with Clackamas Education Service District in various roles.
Mjere earned a bachelor's degree in social science from Portland State University and a master's degree in social work from the University of Michigan.