Health Share Employment
Health Share Employment
Health Share Employment
Health Share of Oregon, based in Portland, is the largest of the state's 16 Coordinated Care Organizations. Founded in 2012, we are a novel collaboration of 11 private and public organizations: Adventist Health, CareOregon, Central City Concern, Clackamas County, Kaiser Permanente, Legacy Health, Multnomah County, OHSU, Providence Health & Services, Tuality Healthcare, and Washington County. Together, we serve a diverse population of Oregon Health Plan (Medicaid) members living in Clackamas, Multnomah, and Washington counties.
Our employees help our community-wide partners deliver integrated health care and ensure high quality, cost-effective care for Oregon Health Plan members in the Portland metro area. We foster a community of sharing and learning among our partners by identifying and promoting best practices, process enhancements and clinical expertise. Our values are simple:
We put the member voice and experience at the center of what we do
We believe health equity is achievable
We honor our commitments
We are catalysts for continuous improvement
We operate transparently and use data to guide our work
We work in partnership to maximize our resources
Health Share is an equal opportunity employer and employs personnel without regard to age, citizenship, color, creed, physical or mental disability, economic status, education, ethnicity, family responsibilities, gender identity and expression, genetic information, health status including HIV status, height, housing status, marital status, matriculation, national origin, physical appearance, race, religion, political affiliation, pregnancy, sex, sexual orientation, union membership, veteran status or other unlawful factors, with respect to recruiting, hiring, job assignment, promotion, discipline, discharge, compensation, training and other terms, conditions and privileges of employment and contracting. Health Share is committed to creating a diverse staff made of people who are dedicated, optimistic and committed to health equity from all segments of the greater Portland Region, and we encourage people of color, people with disabilities, LGBTQ+ people, women and nonbinary people, and Veterans to apply for consideration.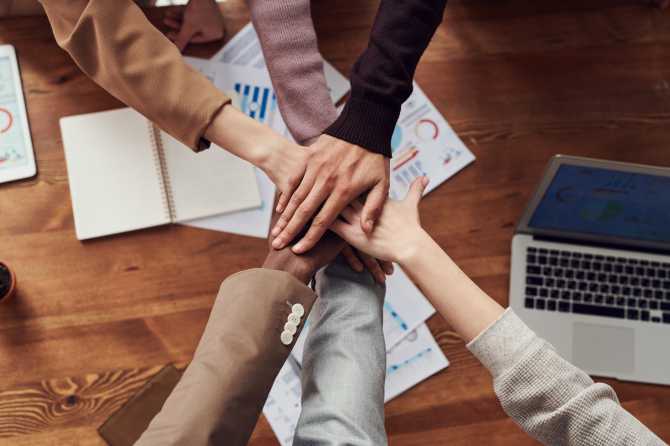 As part of our unique structure, we joined forces with our plan partner, CareOregon, who manages human resources for Health Share. As such, when you apply for a job at Health Share of Oregon you will do so on the CareOregon careers page. We look forward to hearing from you.
Follow us on LinkedIn for updates as new positions become available.