Community Advisory Council
Community Advisory Council
Community Advisory Council
Care for the community, by the community
Comprised of members of the Health Share community, Health Share's Community Advisory Council helps us innovate and collaborate to respond to consumer and community health needs, while supporting our mission to achieve ongoing transformation, health equity, and the best possible health for each individual. The Council is chartered by the Health Share of Oregon Board of Directors.
The Council's contributions include overseeing the development of our Community Health Needs Assessment and Community Health Improvement Plan, and serving as a liaison between the community and Health Share leadership.
The Council holds quarterly public meetings, including two joint, public meetings with the Board of Directors. Check back soon for more information.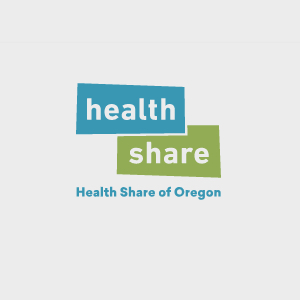 Billie Butler
she/her/hers
My name is Billie, and I have been a resident of Oregon for over 40 years. I have noticed a decline in the way politics has been conducted in our fair state, and I would like to step up and become part of the solution instead of being a citizen who complains instead of offering a path to a solution. I have extensive experience in identifying the problems that face the public, as well as organizing groups to help develop a solution to the problems found. The urgent needs identified in our community so far are lack of health care, housing and medications. This folds over into long term health, medical long-term issues, because of the lack of basic living needs, proper nutritional conditions. Oregon also faces a situation where we have many homeless people, and this folds over into more medical problems secondary to a serious lack of basic proper living conditions.
We have a serious lack of resource knowledge that is so severe, that many folks just don't know what is available or how to ask for help. I am in a unique position to assist in tackling these problems. The bureaucracy encountered is staggering. I want to help our state grow and develop a plan for assisting the needs of our community to make it something more than it is now.
My strengths include good organizational skills, resourcing for anyone who asks as well as multi-tasking. I volunteered for The Oregon Food Bank (at a couple different churches), where I helped distribute food and/or clothing to those in need.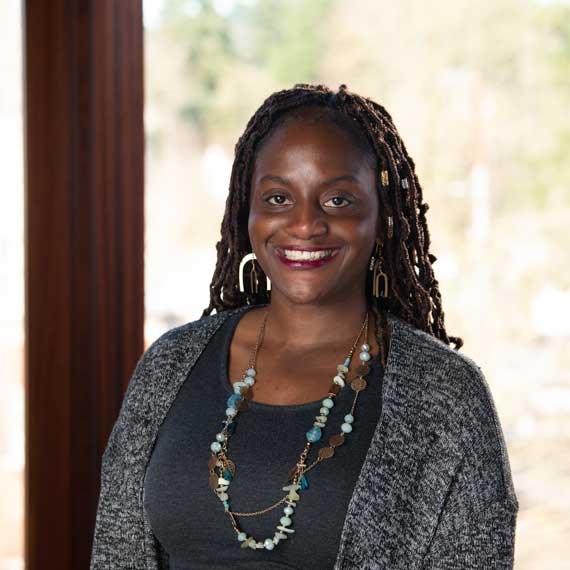 Natasha Davy
she/her/hers
Natasha Davy is a Project Specialist Senior with Multnomah County's Health Department who serves as the lead staff for Multnomah County's Community Health Improvement Plan's (CHIP). The CHIP describes the priorities, goals, solutions, and resources for health improvement. Natasha is a part of Multnomah County's Employees of Color (EOC) Employee Resource Group whose mission is to advocate for racial equity, inclusion and fairness in the workplace. The EOC has been the driving force around Multnomah County's Workforce Equity Strategic Plan.
Natasha has experience making an impact in the community through participation in several organizations that helps to build community and influence change and sustainable impacts such as The Pan African Cultural Foundation, The National Forum for Black Public Administrators (NFPBA), Urban League of Portland Young Professionals (ULPDXYP), and Women of Color Empowerment Series (WOCES).
Mrs. Davy has a Master's degree in Public Health (MPH) from the University of South Florida, and has worked for the Health Department for the last 5 years. Natasha and her husband live in Beaverton and enjoy spending time with family, hiking and exploring new restaurants.
LaKeesha Dumas
Lakeesha is one of the Office of Consumer Engagement coordinators for Multnomah County's Mental Health and Addiction Services Division. She comes with a wealth of knowledge and lived life experience; she is in recovery from substance use disorder and mental health. LaKeesha is certified by the state as a Community Health Worker and a Peer Support Specialist through the Oregon Health Authority. She started working with systems when she was part of the Warriors of Wellness (WOW) Project through Health Share, Kaiser Permanente, ORCHWA, and five community-based organizations focused on well child checks and mental health.
Through her advocacy for culturally specific mental health services for those on the Oregon Health Plan, she was the recipient of the Oregon Public Health Association's 2014 Emerging Leader Award. After that, she worked with Care Oregon for multiple years, providing peer support services to their members contracted through the Urban League of Portland and the African American Health Coalition. Born and raised in Portland, she has seen the gentrification, gang violence, drug epidemic, and trauma faced by her community. Since being in recovery, she has worked tirelessly for her community to give them hope and get them the appropriate resources to become healthier, overcome barriers, and recover.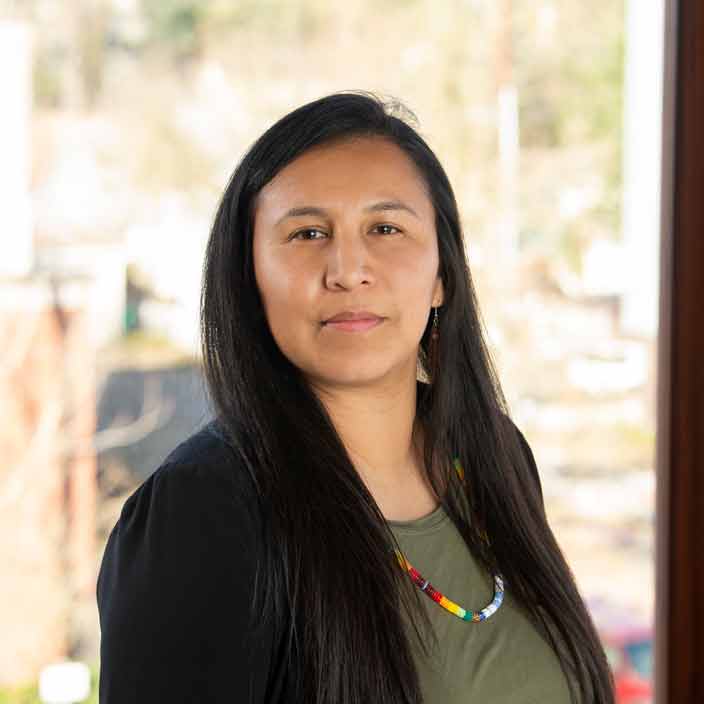 Candice Jimenez
she/her/hers
Candice Jimenez is a citizen of the Confederated Tribes of Warm Springs. She began her career in public health when she joined the Northwest Portland Area Indian Health Board and worked on the Native CARS (Children Always Ride Safe) and TOTS (Toddler Obesity and Tooth Decay Study) to Tweens studies. She has experience in qualitative data analysis, tribal community data collection, qualitative data coding and reporting, and coordinating communications between tribes and project investigators. Mrs. Jimenez has also been active in policy development for the Oregon Health Authority, an advisory council member for FamilyCare and OSU College of Public and Human Sciences, as well as a volunteer/internship at several health care, public health, and natural resources organizations.
Mrs. Jimenez has a passion for serving the surrounding tribal communities present in the Portland metro area, as well as advocating for culturally appropriate healthcare for all populations. Candice and her husband live in Portland with their son and daughter. They enjoy hiking, mountain biking, camping, traveling, and exploring the food culture throughout the city.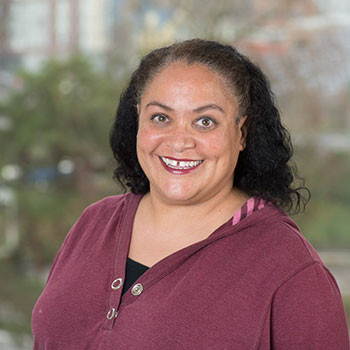 Abigail J. Lawrence
she/her/hers
Abigail was born on the South Side of Chicago to parents who worked for the civil rights movement. Her father worked side by side with Martin Luther King Jr. and Jesse Jackson—protesting, boycotting, and marching for equal rights. After moving to South Carolina, Abigail's mother started the first abused women's shelter and often would take her on adventures of running into a dwelling to grab what they could and get back into the car with a "friend" that would be staying with them for a while. It was not until later that Abigail realized they were getting these women out of horrific domestic situations. Fighting for the equity of all is in her blood.
A recent health scare brought Abigail to work with the incredible people at North by Northeast, a clinic that specializes in African American health issues with a focus on high blood pressure and diabetes. She was offered an opportunity to volunteer for North by Northeast's Patient Wellness Council and jumped at the chance to spread the word of how important preventative health checks are to the community. Abigail is now in her third year on the Council and looks forward to bringing to fruition the ideas we share for a healthier community. She is excited to have the opportunity to work with the Council to learn and share ideas for a more informed and healthier Oregon.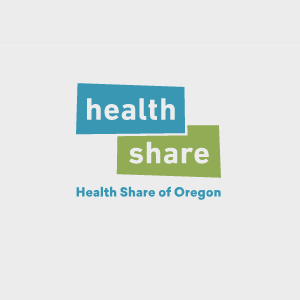 Alicia Lee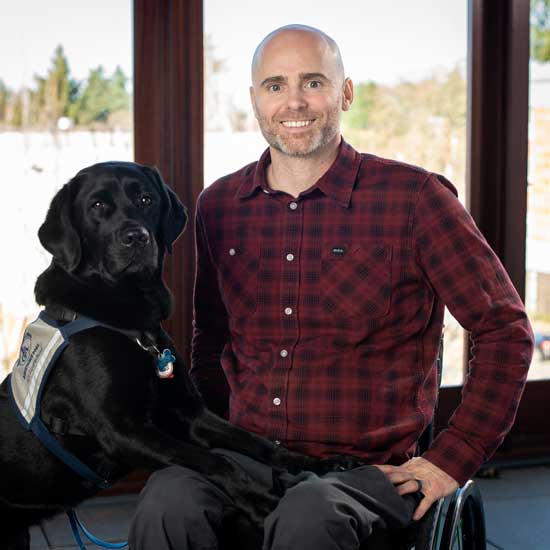 West Livaudais
he/him/his
West Livaudais, MPH, is the Program Coordinator and Senior Research Assistant at the OHSU Oregon Office on Disability and Health. West is a disability and health researcher/public health educator to state, county and local organizations that provide health and wellness interventions for people with intellectual, developmental, and physical disabilities. West works with local health and wellness organizations to conduct organizational and built-environment assessments for inclusion of and accessibility for people with disabilities. He serves on the OHPB Health Equity Committee, OSU Extension Service Outdoor School Advisory Council, and Health Share's CAC.
In 2014, he founded Oregon Spinal Cord Injury Connection (Oregon SCI), a community-based organization that connects newly injured individuals to the SCI community and resources. It also promotes education, health, advocacy, self-reliance and awareness through support groups, educational forums and meet-ups.
From 2010-2013, West worked with Medical Teams International as the Guatemalan maternal and child health program coordinator implementing community-based interventions to reduce acute respiratory infections, chronic malnutrition, and diarrheal illnesses among indigenous children under 5 in rural Alta Verapaz.
West has a B.S. from Gonzaga University (2000), a Masters of Theological Studies from Regis College at the University of Toronto (2010), and a Masters of Public Health from Oregon Health and Science University (2018).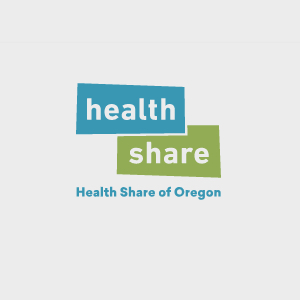 Amanda Marquez
she/her/hers
Amanda grew up in Central Washington and graduated with her Bachelor of Arts in Women's Studies at Washington State University in Pullman. In school, she was involved in Generation Action, advocating for the importance of Planned Parenthood and a member of the Student Subcommittee Against Gender Based Violence. She also volunteered for Women's Transit on campus, offering safe transportation to students after dark. After moving to Portland, she began working as a residential assistant for impoverished and homeless women in a female emergency shelter, helped create safety plans for women and children escaping violence as a domestic violence advocate, and currently, relocates families in subsidized housing as a relocation specialist. Amanda is passionate about advocating for access to affordable healthcare for all Oregonians, while actively working to dismantle barriers that marginalize women and BIPOC.
Amanda has a two-year-old daughter who keeps her on her toes. They enjoy taking long walks around their neighborhood, watching puppy videos on Tik-Tok, and cuddling with their three feline friends. Amanda is excited to begin collaborating with the council on ways to preserve, improve, and expand Health Share of Oregon.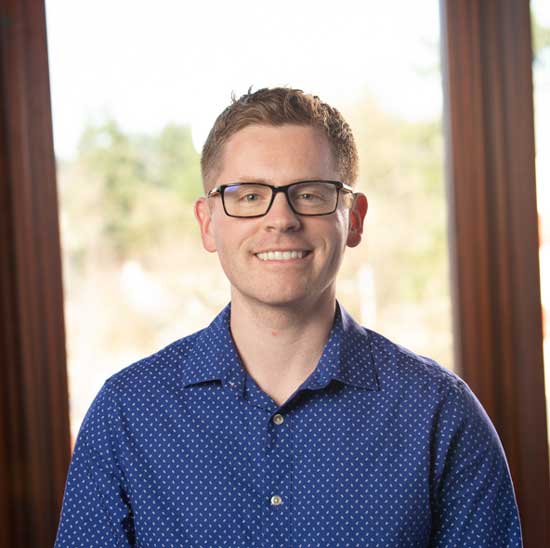 Philip Mason
he/him/his
Philip Mason, MPH, has worked for the accredited Clackamas County Public Health Division for five years. As operations manager, his role is to provide leadership for Clackamas County's Center for Public Health Advancement. The Center provides health data information, policy development and recommendations, research, emergency preparedness and medical services and public health communications to partners so they can access the tools they need to improve the health priorities within their community.
Philip is responsible for coordinating the organization's performance management system, quality improvement activities, and health equity initiatives. He received his MPH from Portland State University and a bachelor's degree from Oregon State University in Health Management and Policy. Philip previously worked at Multnomah County Health Department's Emergency Preparedness and Response Program and Oregon Health and Science University's Center for Policy and Research in Emergency Medicine.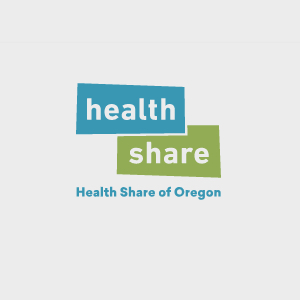 Melanie Newhouse
she/her/hers
Melanie Newhouse has been a speaker for NAMI (National Alliance On Mental Illness) since 2017. She presents information on mental health and addiction to middle and high school students and law enforcement. Having experienced mental health challenges, addiction and homelessness firsthand Melanie has a passion for helping other members of marginalized populations to make healthier choices and reach their goals. She is a Peer Resource Support
Specialist and has assisted over 100 individuals in the community access services and programs. A long-time prison and drug law reform advocate, Melanie believes in prevention over punishment. She has training in Nonviolent Communication and thinks that work could change the world.
Melanie lives in SE Portland and is so happy her family all live within a two-mile radius. She is obsessed with the original Twin Peaks and Star Trek series.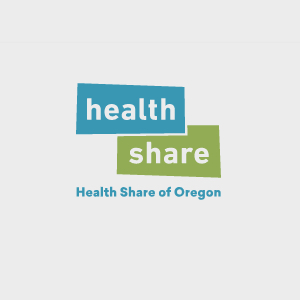 Yamungu Seraya
he/him/his
Yamungu Seraya was born and raised in the Democratic Republic of Congo known as the heart of Africa. Thirteen years ago, he moved to the U.S seeking some better opportunities whereby he was lucky enough to join Multnomah County as a Community Health Educator Intern also worked as a Community Health Specialist 2 with SRYVE program and currently he is with the Emergency Management Department. Throughout working with the county, he gained tremendous experience in Community Engagement, Mobilization and Advocacy. He ended up serving as a member of FamilyCare Community Advisory Council for one term. Afterward Mr. Seraya worked with nonprofit organizations including Immigrant & Refugee Community Organization, Transition Project Inc and Central City Concern whereby he understands the social determinants of health preventing community members from reaching their full potential.
Mr. Seraya's passion is to serve in the community while practicing trauma informed care and advocating for culturally appropriate healthcare accessible to hard to reach population. Mr. Seraya hopes to further his education in becoming an Epidemiologist and build hospitals with local materials, traditional architect and technology in D.R. Congo where he will be able to treat people with traditional and modern medicine while making it accessible to all. He also had the opportunities to travel around the world while still enjoying travelling for adventure and personal businesses.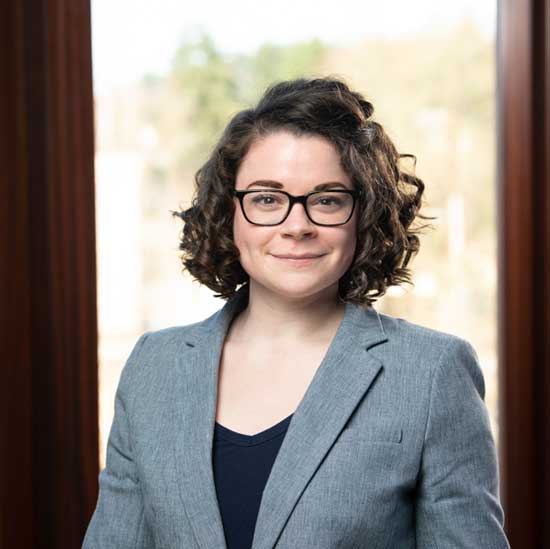 Rachel Schutz
she/her/hers
Rachel Schutz is the Vice President of Club Services for Boys & Girls Clubs of Portland Metropolitan Area. Rachel spent five years as a teacher in Portland and in Connecticut. As a teacher, she realized many children experienced childhood adversity that needed to be addressed before they were ready to learn. From there Rachel entered into social work and intervention programs. She found her passion in providing services addressing Adverse Childhood Experiences and childhood trauma. Rachel has focused, the last six years at the Boys & Girls Club, on designing trauma informed services that work to build resilience, educating about childhood trauma, creating and maintaining Trauma Informed Clubs, and working to increase awareness to this critical topic. We at the Boys & Girls Clubs have an unprecedented and critical opportunity to address and heal the trauma of the next generation of youth on their way to their great futures.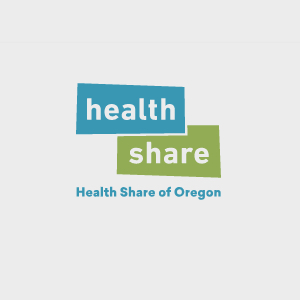 Mick Stevens
he/him/his
Mick Stevens is a parent and full-time caregiver. Jillian, his ten-year-old, has Cerebral Palsy and Autism. She uses a wheelchair for mobility and a high-tech communication device for speech. Mick worked as a paralegal/legal assistant in law firms and corporate offices prior to becoming a stay-at-home dad and learning to advocate for children with special needs and all people with disabilities. Some previous experiences include advisory committees for Stanford Children's Hospital, California Children's Services and community-based health plans. Mick also volunteered at several organizations as a Parent Mentor, reaching out to families with medically complex children to connect them with community resources. He is currently on an advisory council for Shriners Hospitals for Children and frequently works with their marketing department for fundraiser opportunities.
Mick, his wife of twenty years, and their two kids enjoy exploring the many wheelchair friendly trails and paths around Portland. They are often to be found at Portland Thorns and Portland Timbers games as a family.
Accommodations
Health Share is committed to providing reasonable accommodation for any disability that would otherwise prevent Council members from actively participating in this process.
Please email deleondaviss@healthshareoregon.org or call 503-416-4982 for an accommodations request.
Thank you for your interest in helping Health Share improve the health of our community. We need people like you who are willing to use their voice to make a difference.
Community Advisory Council