Community Advisory Council
Community Advisory Council
Community Advisory Council
Care for the community, by the community
Comprised of members of the Health Share community, Health Share's Community Advisory Council helps us innovate and collaborate to respond to consumer and community health needs, while supporting our mission to achieve ongoing transformation, health equity, and the best possible health for each individual. The Council is chartered by the Health Share of Oregon Board of Directors.
The Council's contributions include overseeing the development of our Community Health Needs Assessment and Community Health Improvement Plan, and serving as a liaison between the community and Health Share leadership.
The Council holds quarterly public meetings, including two joint, public meetings with the Board of Directors. Check back soon for more information.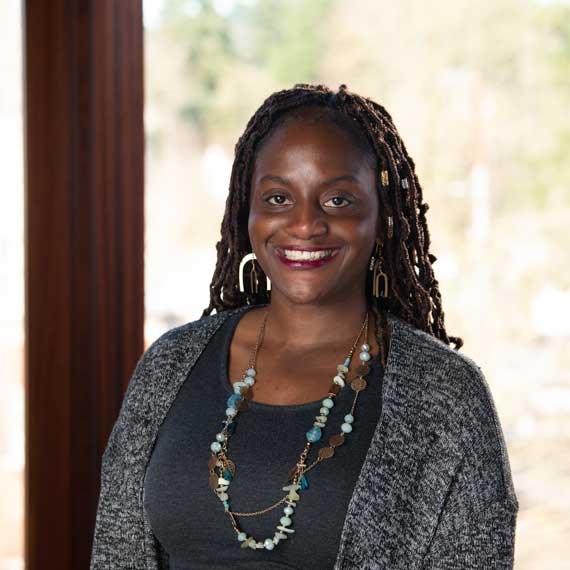 Natasha Davy
she/her/hers
Natasha Davy is a Project Specialist Senior with Multnomah County's Health Department who serves as the lead staff for Multnomah County's Community Health Improvement Plan's (CHIP). The CHIP describes the priorities, goals, solutions, and resources for health improvement. Natasha is a part of Multnomah County's Employees of Color (EOC) Employee Resource Group whose mission is to advocate for racial equity, inclusion and fairness in the workplace. The EOC has been the driving force around Multnomah County's Workforce Equity Strategic Plan.
Natasha has experience making an impact in the community through participation in several organizations that helps to build community and influence change and sustainable impacts such as The Pan African Cultural Foundation, The National Forum for Black Public Administrators (NFPBA), Urban League of Portland Young Professionals (ULPDXYP), and Women of Color Empowerment Series (WOCES).
Mrs. Davy has a Master's degree in Public Health (MPH) from the University of South Florida, and has worked for the Health Department for the last 5 years. Natasha and her husband live in Beaverton and enjoy spending time with family, hiking and exploring new restaurants.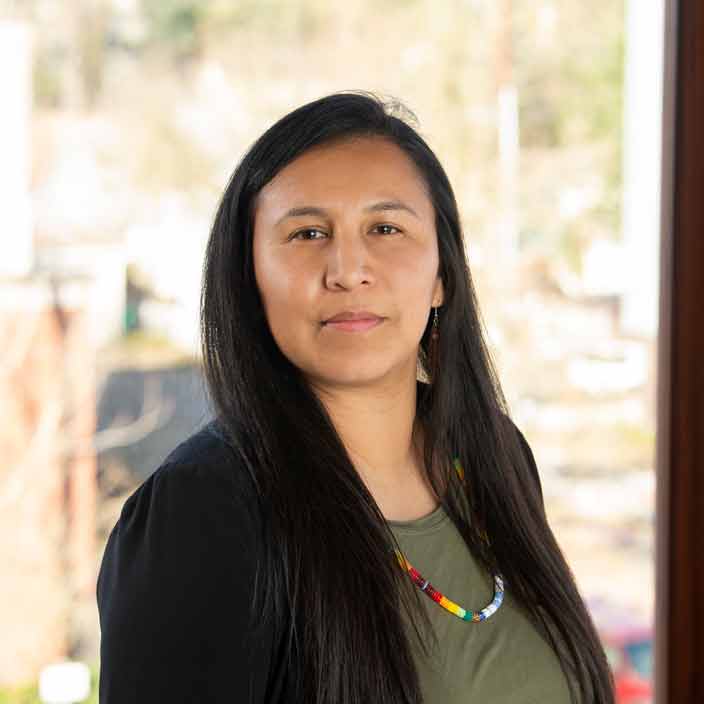 Candice Jimenez
she/her/hers
Candice Jimenez is a citizen of the Confederated Tribes of Warm Springs. She began her career in public health when she joined the Northwest Portland Area Indian Health Board and worked on the Native CARS (Children Always Ride Safe) and TOTS (Toddler Obesity and Tooth Decay Study) to Tweens studies. She has experience in qualitative data analysis, tribal community data collection, qualitative data coding and reporting, and coordinating communications between tribes and project investigators. Mrs. Jimenez has also been active in policy development for the Oregon Health Authority, an advisory council member for FamilyCare and OSU College of Public and Human Sciences, as well as a volunteer/internship at several health care, public health, and natural resources organizations.
Mrs. Jimenez has a passion for serving the surrounding tribal communities present in the Portland metro area, as well as advocating for culturally appropriate healthcare for all populations. Candice and her husband live in Portland with their son and daughter. They enjoy hiking, mountain biking, camping, traveling, and exploring the food culture throughout the city.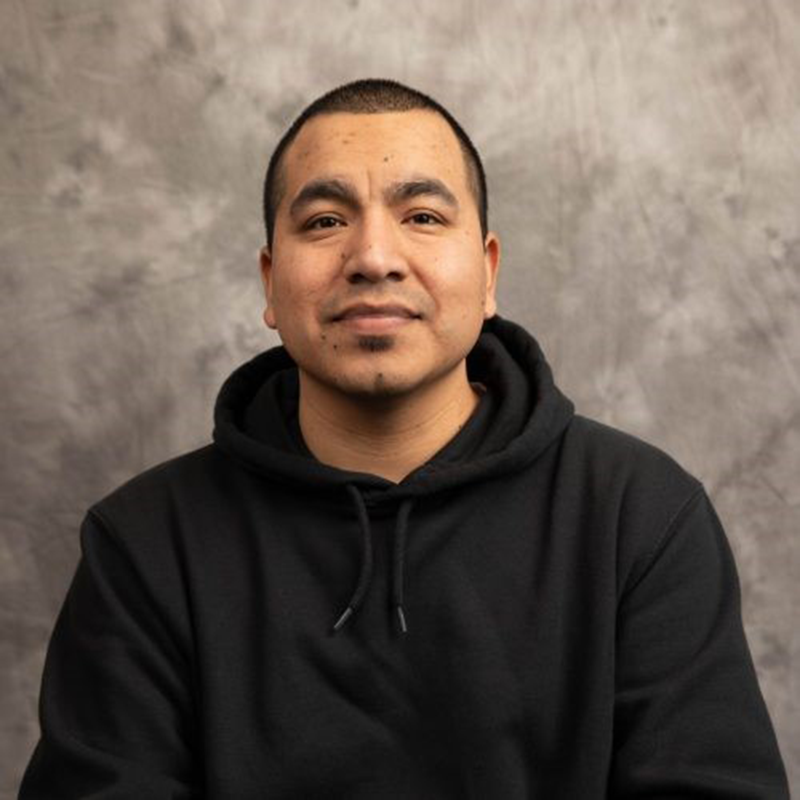 Francisco Elias
Bio coming soon.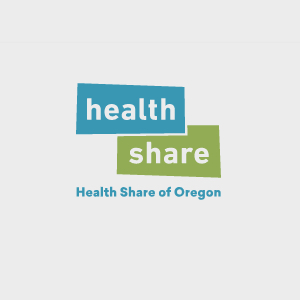 Erin Jolly
she/her/hers
Erin Jolly, MPH, is a senior program coordinator in the Health Equity, Planning and Policy Program at Washington County Public Health. She coordinates community health improvement planning, performance management, quality improvement, accreditation, and the school based health center program. She earned her bachelor's degree from Mills College in Oakland, California, and her Masters of Public Health from Portland State University.
Erin participated in the 2014 National Leadership Academy for the Public's Health and the 2016 Robert Wood Johnson Foundation Quality Improvement Leaders Academy Program. She is the Washington County representative on the Council and hopes to provide connection between Washington County Health and Human Services, the Washington County Community Health Improvement Plan, and the Council.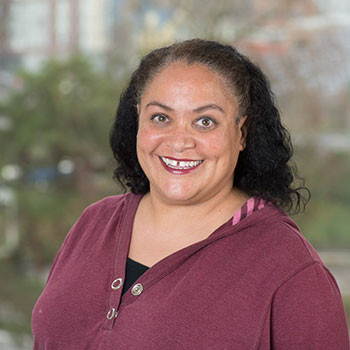 Abigail J. Lawrence
she/her/hers
Abigail was born on the South Side of Chicago to parents who worked for the civil rights movement. Her father worked side by side with Martin Luther King Jr. and Jesse Jackson—protesting, boycotting, and marching for equal rights. After moving to South Carolina, Abigail's mother started the first abused women's shelter and often would take her on adventures of running into a dwelling to grab what they could and get back into the car with a "friend" that would be staying with them for a while. It was not until later that Abigail realized they were getting these women out of horrific domestic situations. Fighting for the equity of all is in her blood.
A recent health scare brought Abigail to work with the incredible people at North by Northeast, a clinic that specializes in African American health issues with a focus on high blood pressure and diabetes. She was offered an opportunity to volunteer for North by Northeast's Patient Wellness Council and jumped at the chance to spread the word of how important preventative health checks are to the community. Abigail is now in her third year on the Council and looks forward to bringing to fruition the ideas we share for a healthier community. She is excited to have the opportunity to work with the Council to learn and share ideas for a more informed and healthier Oregon.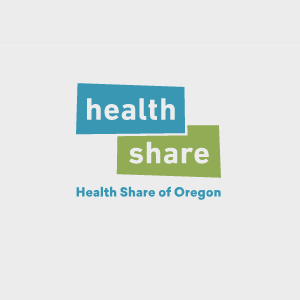 Alicia Lee
Bio coming soon.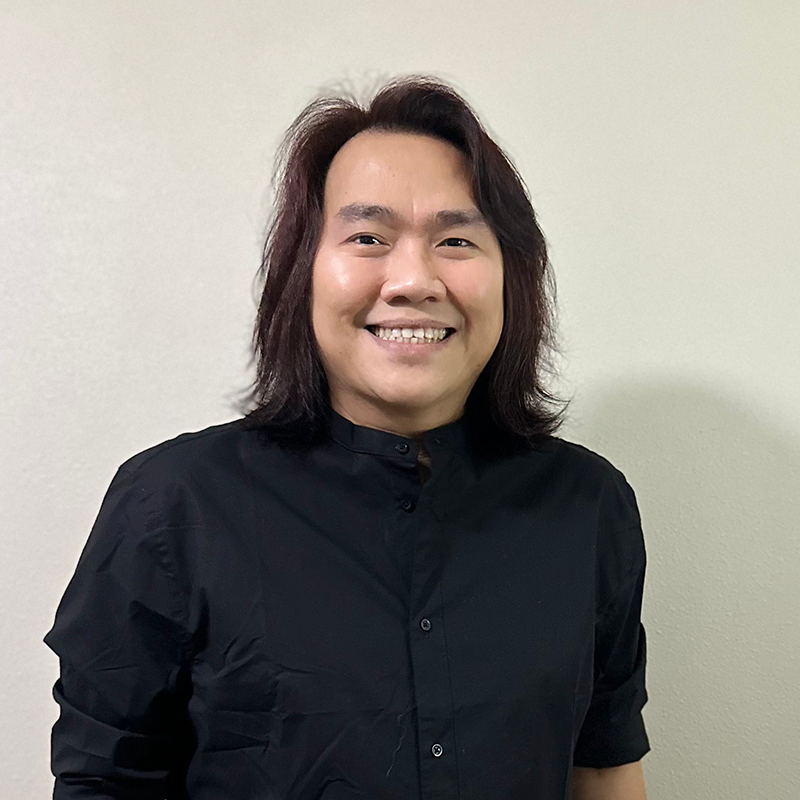 Lung Wah Lazum
Bio coming soon.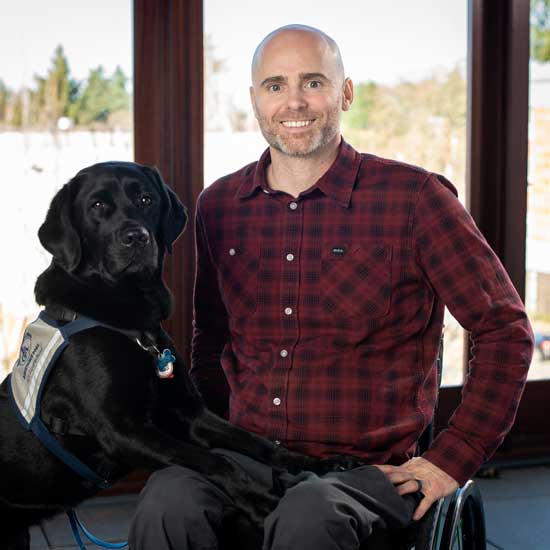 West Livaudais
he/him/his
West Livaudais, MPH, is the Program Coordinator and Senior Research Assistant at the OHSU Oregon Office on Disability and Health. West is a disability and health researcher/public health educator to state, county and local organizations that provide health and wellness interventions for people with intellectual, developmental, and physical disabilities. West works with local health and wellness organizations to conduct organizational and built-environment assessments for inclusion of and accessibility for people with disabilities. He serves on the OHPB Health Equity Committee, OSU Extension Service Outdoor School Advisory Council, and Health Share's CAC.
In 2014, he founded Oregon Spinal Cord Injury Connection (Oregon SCI), a community-based organization that connects newly injured individuals to the SCI community and resources. It also promotes education, health, advocacy, self-reliance and awareness through support groups, educational forums and meet-ups.
From 2010-2013, West worked with Medical Teams International as the Guatemalan maternal and child health program coordinator implementing community-based interventions to reduce acute respiratory infections, chronic malnutrition, and diarrheal illnesses among indigenous children under 5 in rural Alta Verapaz.
West has a B.S. from Gonzaga University (2000), a Masters of Theological Studies from Regis College at the University of Toronto (2010), and a Masters of Public Health from Oregon Health and Science University (2018).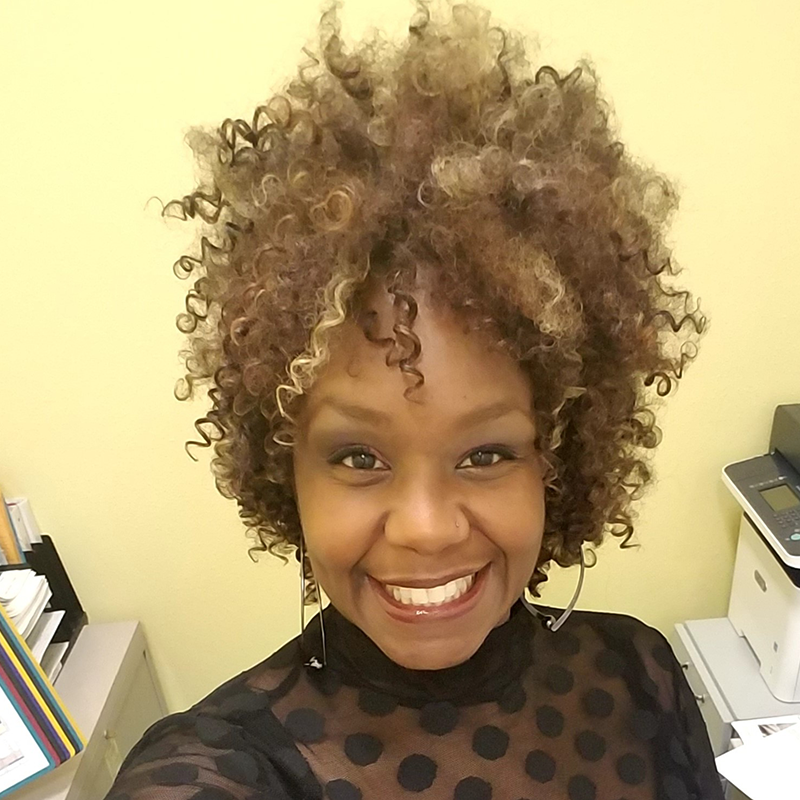 Triniece Rozier-Sheidun
she/her/hers
Triniece was born in California, but came to Portland with family at a young age and considers herself a Portlander. Her passion for community service is personal, as she's the parent of a child (now adult) with special needs. Learning & navigating the health system during a time when there was little education, support or culturally specific resources for Black families was quite challenging. From her experiences, Triniece decided to channel her wisdom into her work, building a career in social services/social work as a parent/family navigator, family support advocate/social worker, and as a Lead Membership Services Navigator for Kaiser Permanente for 17 years. Triniece has curated a well-respected reputation as a "connector" – joining people with resources and information. In her spare time, Triniece enjoys going to movies, exercising/working out, traveling, and playing with her new grandbaby.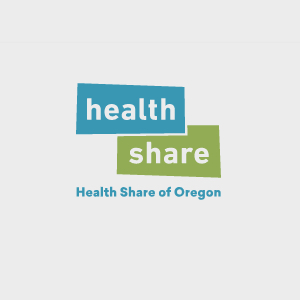 Yamungu Seraya
he/him/his
Yamungu Seraya was born and raised in the Democratic Republic of Congo known as the heart of Africa. Thirteen years ago, he moved to the U.S seeking some better opportunities whereby he was lucky enough to join Multnomah County as a Community Health Educator Intern also worked as a Community Health Specialist 2 with SRYVE program and currently he is with the Emergency Management Department. Throughout working with the county, he gained tremendous experience in Community Engagement, Mobilization and Advocacy. He ended up serving as a member of FamilyCare Community Advisory Council for one term. Afterward Mr. Seraya worked with nonprofit organizations including Immigrant & Refugee Community Organization, Transition Project Inc and Central City Concern whereby he understands the social determinants of health preventing community members from reaching their full potential.
Mr. Seraya's passion is to serve in the community while practicing trauma informed care and advocating for culturally appropriate healthcare accessible to hard to reach population. Mr. Seraya hopes to further his education in becoming an Epidemiologist and build hospitals with local materials, traditional architect and technology in D.R. Congo where he will be able to treat people with traditional and modern medicine while making it accessible to all. He also had the opportunities to travel around the world while still enjoying travelling for adventure and personal businesses.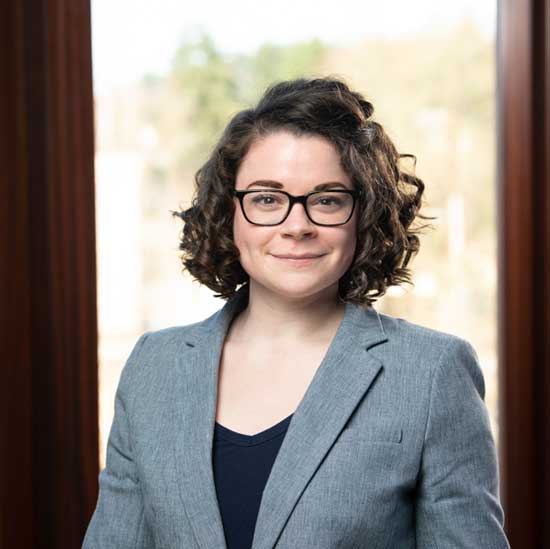 Rachel Schutz
she/her/hers
Rachel Schutz is the Vice President of Club Services for Boys & Girls Clubs of Portland Metropolitan Area. Rachel spent five years as a teacher in Portland and in Connecticut. As a teacher, she realized many children experienced childhood adversity that needed to be addressed before they were ready to learn. From there Rachel entered into social work and intervention programs. She found her passion in providing services addressing Adverse Childhood Experiences and childhood trauma. Rachel has focused, the last six years at the Boys & Girls Club, on designing trauma informed services that work to build resilience, educating about childhood trauma, creating and maintaining Trauma Informed Clubs, and working to increase awareness to this critical topic. We at the Boys & Girls Clubs have an unprecedented and critical opportunity to address and heal the trauma of the next generation of youth on their way to their great futures.
Accommodations
Health Share is committed to providing reasonable accommodation for any disability that would otherwise prevent Council members from actively participating in this process.
Please email deleondaviss@healthshareoregon.org or call 503-416-4982 for an accommodations request.
Thank you for your interest in helping Health Share improve the health of our community. We need people like you who are willing to use their voice to make a difference.
Community Advisory Council