Investment in Health
Investment in Health
Investment in Health
Innovation at the doctor's office and beyond
As Oregon's largest coordinated care organization—now serving over 320,000 children and adults with OHP coverage across three counties—we have more capacity than ever to work with our partners to improve health not only for our members, but for entire communities.
That means we're thinking strategically about the future and investing in innovative models of care that reach people where and when they need support.
Nurturing moms and babies
Health Share's Project Nurture integrates maternity care and addiction treatment for pregnant women with substance use disorders. It provides prenatal care, inpatient maternity care, and postpartum care for women who struggle with addictions, as well as pediatric care for their babies. The women who received this care are less likely to have a preterm birth and, when they completed the program, are more likely to have custody of their babies.
Wheelhouse
Opioid use disorder is a local and national epidemic. In Oregon, we have the second highest rate of prescription opioid misuse in the nation—but rank second to last in getting people the care they need. To close this gap in treatment, Health Share is funding a new model of care for opioid use disorder treatment in the region. The model is called Wheelhouse, and is led by Central City Concern and CODA, who are working together to increase access to Medication Assisted Treatment (MAT) to ensure patients can move seamlessly across levels of care without disrupting access to treatment.
Medical Legal Partnerships
Research shows that people living in poverty have at least one civil legal problem that negatively affects their health. For example, people living in substandard housing can benefit from legal help to ensure housing codes are enforced. To address this divide, Health Share partnered with OHSU Richmond Clinic to pilot a one-year Medical-Legal Partnership project—the first in Oregon. The project provides free legal aid to people experiencing legal issues that jeopardize their health.
Foster Care Advanced Primary Care Collaborative
Children in foster care represent a uniquely disadvantaged and vulnerable group. In recognition of the special challenges that foster children face and their health care needs that have gone unaddressed, Health Share has identified foster children as a prioritized population. Health Share is working with internal and external partners to enhance and coordinate the system of care for these children, and promote the best possible health and life outcomes.
Project ECHO
Using video communication, Project ECHO expands capacity to safely and effectively treat chronic and complex diseases frequently found in primary care, de-monopolizing knowledge in order to expand access to best-practice medical care. ECHO also allows primary care providers to increase their knowledge and skills in areas that challenge them, so they can reduce barriers to care, and promote evidence based standards of care for better population outcomes.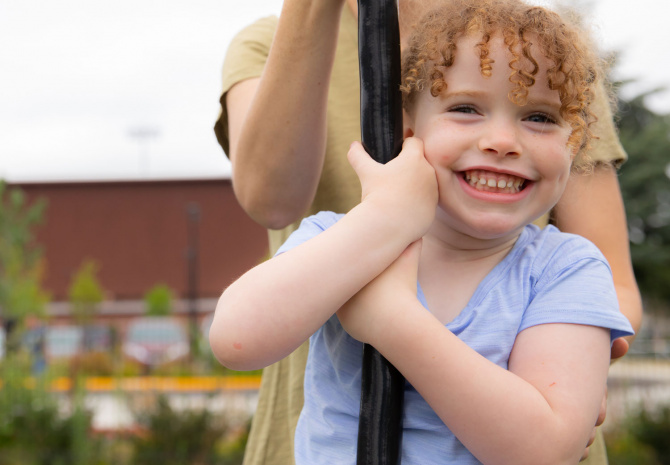 Families want their kids to be healthy and thrive, but poverty, racism and ableism create barriers that further gaps in kindergarten readiness. At the end of 2017, six cross-sector systems and organizations committed resources for a Regional Readiness Network to collaborate around common goals to close those gaps and make it easier for kids to be prepared for a strong start at school.